Writer of Mystery, Magic & Mayhem
I'm a writer of multiple personalities! I write fiction for young adults, teens and young readers. My stories range from action-adventure in exotic locations to fairy godmothers in training to dystopian and apocalyptic tales of survival and love.
I've split my web site into two sections. If you are interested in Chasing Danger or my futuristic novels for teen readers -- Dark Parties and Half Lives, then click the links to the right. If you are looking for my Magic Trix series, please use the links to the left.
And...if you just want to find out more about me and my books -- or book me for an event -- then the links above are for you.
Exciting News!
Chasing Danger -- my new middle grade, action-adventure series is out now in the UK!
About the book...
"I couldn't shake the feeling that this vacation might actually kill me."
When fourteen-year-old Chase Armstrong is sent to visit her grandmother at a remote tropical resort, she's looking forward to sunbathing, swimming and snorkelling. The last thing she expects is danger. But she's in for some surprises. She discovers another girl hiding out on the island and uncovers a devastating secret about the mum she's never known. When modern-day pirates attack the island, it's up to Chase to outrun, out-think and outfight the pirates. . . before it's too late!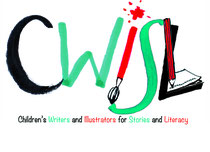 I'm a member of the Children's Writers and Illustrators in South London. CWISL is dedicated to promoting good children's books and their authors and illustrators. It has developed Shout About!, an online magazine to inspire and publish young writers and artists. If you are a writer or illustrator under the age of sixteen, check out Shout About! and submit your work!