Hi and welcome to my web site!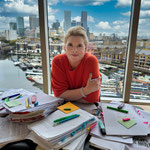 I'm a writer of multiple personalities! I write fiction for both children and teens. Inside my head can be a confusing place -- I've got a sparkly magical side and a dark, edgy side too. That's why I've split my web site into two sections.
If you are looking for my Magic Trix series, please use the links to the left. If you are interested in my futuristic novels for teen readers -- Dark Parties and Half Lives, then click the links to the right.
And...if you don't care about age range or genre and just want to find out more about me and my books then the links above are for you.

Thanks for taking the time to visit my web site!
Exciting News!
I'm thrilled to announce that Scholastic has acquired my new thriller series for 9 to 11 year old readers! Its working title is MACKENZIE & CHASE. The first book is scheduled for Spring 2016. Stay tuned for action and adventure in exotic locations.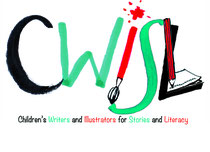 I'm a member of the Children's Writers and Illustrators in South London. CWISL is dedicated to promoting good children's books and their authors and illustrators. It has developed Shout About!, an online magazine to inspire and publish young writers and artists. If you are a writer or illustrator under the age of sixteen, check out Shout About! and submit your work!