Writer of Mystery, Magic & Mayhem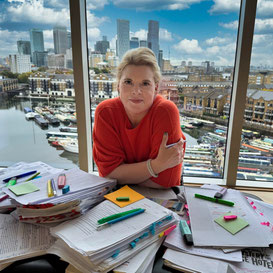 I'm a writer of multiple personalities! I write fiction for young adults, teens and young readers. My stories range from action-adventure in exotic locations to fairy godmothers in training to dystopian and apocalyptic tales of survival and love.
I've split my web site into two sections. If you are interested in Chasing Danger or my futuristic novels for teen readers -- Dark Parties and Half Lives, then click the links to the right. If you are looking for my Magic Trix series, please use the links to the left.
And...if you just want to find out more about me and my books -- or book me for an event -- then the links above are for you.
New Action-Adventure on Saint Lucia!
If you like my Chasing Danger series, you will enjoy The Secret Treasures of Saint Lucia -- a nonstop adventure with magical maps, rain forest rescues, zip-lining chases, drive-in volcanoes and pirate treasure! Get your FREE copy by visiting one of 12 Virgin Holiday stores located at Bluewater; Braehead; Bristol; Cardiff; Kennsington; Lakeside; Leeds; Meadowhall; Merryhill; Metro Centre; Norwich and Trafford. 
Thought-provoking Anthology
From the perils of online chat rooms, doping in sport, racism and terrorism, to gender and self-esteem issues, love, life and death, Stories from The Edge isn't afraid to ask some big questions. Sometimes frightening, often funny, always brutally honest, these stories will take you to where the shadows are darkest and the ground drops away.
I'm thrilled to be part of The Edge -- eight, award-winning, UK-based authors who have teamed up to do events and create this anthology. My short story 'Nightlight' is featured in the anthology. It was inspired, in part, by the famous quote from Edmund Burke, 'The only thing necessary for the triumph of evil is that good men do nothing.' I wanted to explore those moments when we are faced with the choice to either stand up for what is right or look the other away.
Visit http://edgeauthors.blogspot.co.uk for more information and to buy the book. Discussion Guides for exploring each of the stories are available as a free PDF download from The Edge website too.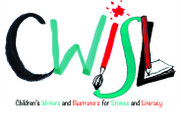 I'm a member of the Children's Writers and Illustrators for Stories and Literacy. CWISL is a dynamic group of contemporary children's writers and illustrators who are passionate about promoting a love of books, reading and creative writing. For more than a decade we've been working with schools and libraries to spread the word to children through author and illustrator events and creative writing festivals. From small, local roots, we've grown so that our reach extends to children throughout London and beyond. Our hugely popular ShoutWest! and ShoutSouth! festivals bring together hundreds of children for a two-day extravaganza of stories.